Ridgeway were contracted to supply 350 x 2t filter unit Rockbags for a riverbank revetment regeneration scheme located in Blyth, North East England. The contract included filling and delivering the product directly to site for the contractor to offload from our lorries and place in situ along the revetments, offloading and installations were aided with the utilisation of Ridgeways remote controlled hook system which significantly reduced on site H&S risks associated.
Ridgeway worked closely with the installation contractors schedule to deliver filled product at certain periods during each working day allowing flexibility between the tidal cycles also eliminating the need for a storage and set down area which was difficult as space on the site was limited. Ridgeway are very proud to be involved with this project and we thank our friends in the North East for giving us this opportunity.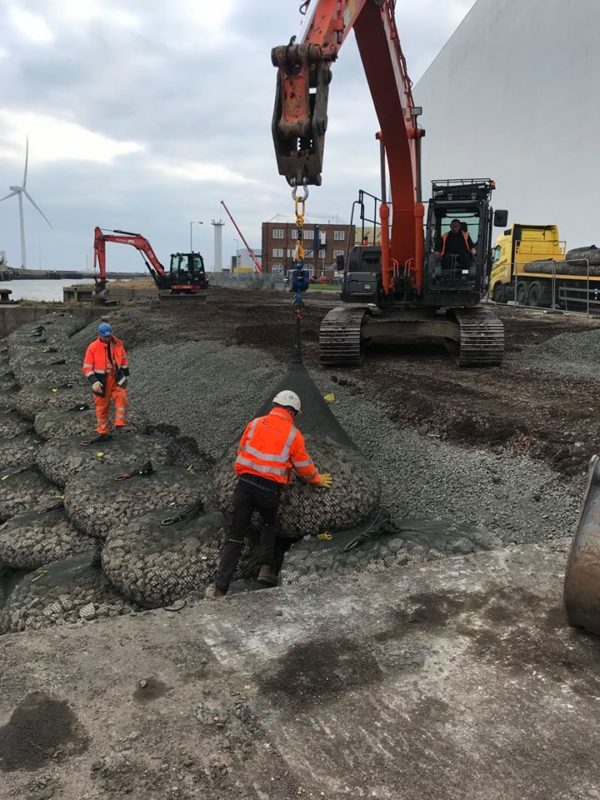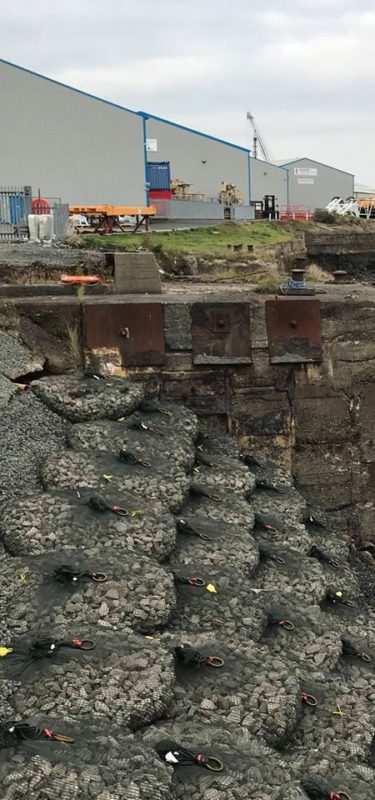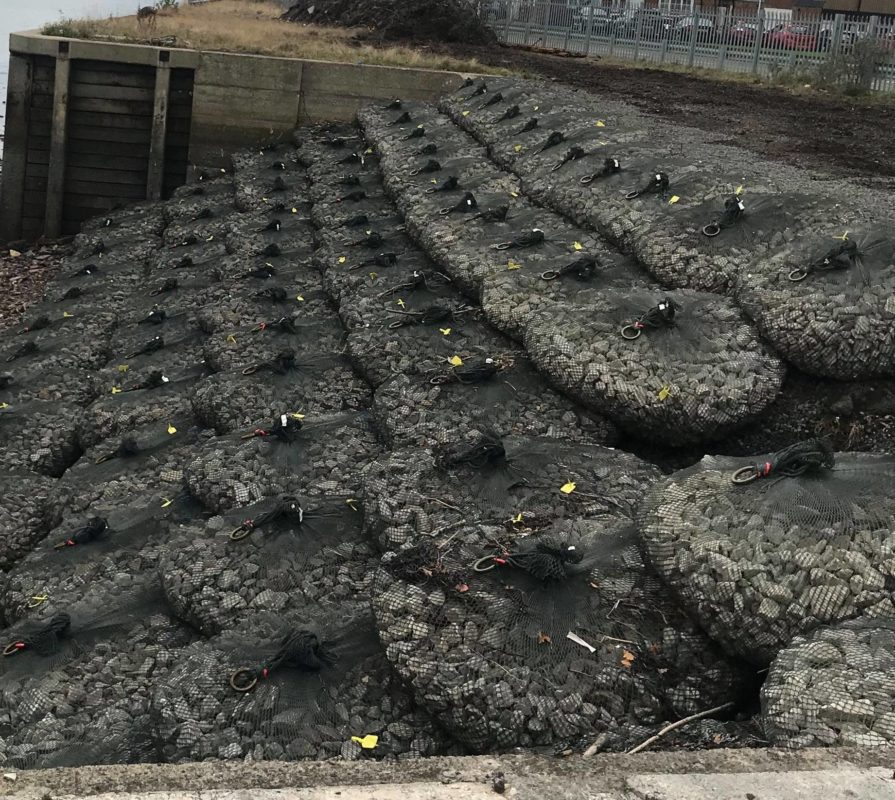 Please click here for more information on our Filter Unit Rockbags.
If you would like to speak to a member of the Ridgeway Rockbag Team please call Belfast +44 (0) 28 90 454599, Ashbourne +353 (01) 802 7173 or email info@rockbags.co.uk.